Air Conditioner Use
Many people only use their car air conditioner during summer when the heat is extreme.
But another task an auto air conditioner does is remove the humidity from the air.
The extreme discomfort we experience in South East Queensland from the hot summer days is mainly because of the humidity and reducing humidity results in much more pleasant surroundings.
Have you ever noticed the puddle of water under your car when you pull up?
That the air's moisture draining from the your aircon unit.
Running your car's air conditioner during the winter is an advantage too. Humidity is removed from the air inside the car and this prevents fogging of your windscreen.
Also If your aircon is not used then the hoses and seals can dry out and crack causing leaks. Your unit will last much longer with regular use.
When we do a service on your car's air conditioner we will check that the seals and hoses have no leaks before we re-gas
Your aircon unit will probably lose about 10% of its gas every year and performance will drop because of this.
We recommend a re-gas every 18 months to 2 years to maintain your unit at peak efficiency.
We are fully licensed to provide safe and secure servicing and re-gassing of your auto air conditioner.
Call Sean now on 0467 060 632 for a more pleasant driving experience

Staying cool in a car or truck these days is a priority
,
In summer you have heat from the engine coming through the firewall.
You also have exhaust heat coming up through the floor and solar heat coming through the roof and the glass windows.
All of this combined with the summer humidity in South East Queensland can add up to very unpleasant surroundings.
We specialise in European Cars but also install air conditioning in trucks and other workibg vehilces as well as all makes of cars and even marine craft.
The AirCon Guy can fit a new air conditioner in your vehicle.

Call Sean on 0467 060 632
---
Compressor
An auto air conditioning compressor is driven by the vehicle's motor using a ribbed or V-ribbed belt. It compresses and transports the refrigerant in the system. There are several different designs of compressors depending on the make and model of your vehicle. The refrigerant is sucked in as a gas at low pressure and low temperature from the evaporator; it is then compressed and sent to the condenser as a gas at high temperature and high pressure. The condenser is the heat exchanger in an auto A/C system.The condenser releases heat from the hot A/C system refrigerant passing through it, to the atmosphere. Sean can repair or replace your Compressor or Condenser if needed Call 0467 060 632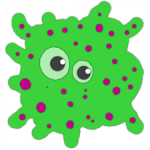 DeBacteria Treatment
If not cleaned regularly your car air conditioning system can be a breeding ground for bacteria and mould and other micro-organisms This may only result in an unpleasant odour but in some individuals may be a serious health risk especially in someone with asthma or allergies. Spraying air freshener can overcome the odour but will not take away the health risk. To be on the safe side, if an odour occurs ask Sean for a "Debacteria Treatment" or simply have it done anyway whenever you order a regas. Call Sean 0467 060 632
---
Mobile Service
The Air Con Guy is fully mobile. He can come to your home or workplace provided it is on the Gold Coast. Sean carries what he needs to diagnose any problem with your Auto Air Conditioning Unit and do on the spot repairs. Depending on your vehicle make and model some parts may have to be purchased
Call Sean on 0467 060 632